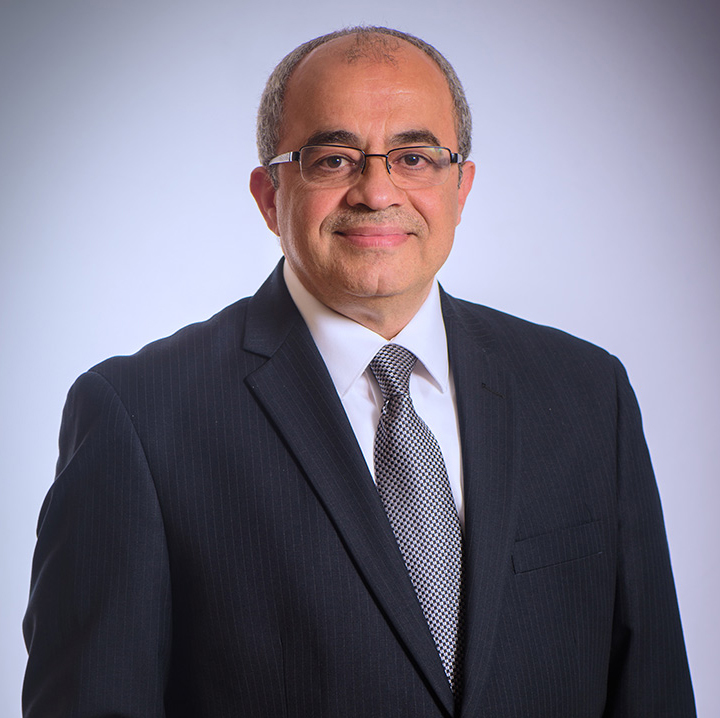 Dean's Message
A Culture of Collaboration, Innovation, and Scholarship
Welcome to the College of Islamic Studies (CIS), where we continuously break new ground in the world of Islamic studies in both academia and research. As Dean of CIS, I am incredibly proud of being part of an institution that has carved its own niche on three very distinctive fronts. 
First, at its very foundation, CIS fuses together solid academic Islamic grounding with contemporary social sciences in its curricula, teaching platforms, and the development of its students. Our distinguished faculty comprises prominent Islamic scholars from historical institutions of Islamic learning to contemporary academic and scholarly hubs in the West. They integrate Islamic studies into their own traditional and contemporary disciplines, and deliver organically developed transdisciplinary programs for our students.
Second, CIS strives to cultivate applied knowledge that is informed by Islamic Studies by pioneering uniquely crafted programs like the MA in Islam and Global Affairs and MSc in Islamic Art, Architecture and Urbanism—both of which are exceptionally rare offers in the Islamic world. Our long-established programs in Islamic Studies and Islamic Finance are innovatively designed to foster thought and reform leaders in their fields, such as the Islamic Studies concentration that offers Contemporary Fiqh and the concentration in Applied Islamic Ethics that explores modern-day questions such as genomics and bioethics. The MSc and PhD programs in Islamic Finance investigate cutting-edge financial concepts such as Fintech, Sukouk, and green finance; and foster novel thinking in how to construct new and socially responsible pathways for the application of Islamic finance and circular economies in today's world. In addition, we are very excited to be working on developing the next addition to our catalog, which will be one of the most unique offerings in Islamic academia; that is, an MA in Applied Islamic Ethics.
Third and most fundamentally, CIS has instilled its every facet with collaboration, innovation, and scholarship. Introducing a leadership position exclusively for innovation facilitates unique opportunities for CIS to embrace the future and set new paradigms. Our students are shaped through innovative and groundbreaking teaching platforms; by utilizing exciting new tools such as the Makerspace, Innovation Labs, and inventive teaching platforms; and external institutional collaborations. Research productions in CIS have attained new heights through our research clusters, which promote intradisciplinary and interdisciplinary research agendas and inject fresh contributions to global Islamic scholarship.
And so, we welcome you to join us in our exciting journey onwards in building on the CIS legacy and position as a leader in contemporary and applied Islamic Studies, both through its exceptionally designed programs and its rich research ecosystem. We continue to evolve and advance, and shape the next generation of Islamic Studies scholars, neoteric financial experts, social and innovative thinkers, researchers, and applied specialists to illuminate Islamic thought across multiple contemporary fields. 
I invite you to explore our website to learn more about CIS's unparalleled programs, our highly distinguished community, and encourage you to stay connected with us through our social media channels.
Sincerely,
Dr. Emad El-Din Shahin
Dean, College of Islamic Studies (CIS)